Many people have been wondering why they should have a luau. Luaus are great because of the food, music, and dance that it has to offer. It is also a chance for you to be creative and make your decorations. The party will not be complete without some games! Games can include limbo or hula hoop contests. You'll need a lot of ice as well as some tropical drinks like piña coladas or strawberry daiquiris to feel like you're on vacation in Hawaii! And don't forget about more traditional games such as pin the tail on the donkey or musical chairs for those who don't want any physical activity but still want to enjoy themselves with their friends and family! To end off the night, there's always a raffle of some sort!
You can make your own or there are plenty of places where you can buy decorations for a luau. If you choose to make your own, try throwing in some flowers and palm leaves as well as some tiki torches that will set the mood! Another way to decorate is by purchasing Hawaiian shirts and leis. A few more ways to decorate include having banners that say "Aloha" along with coconut bikini tops hanging from clothespins, pineapples with pinwheels sticking out, and even pictures of hula girls on the wall!
You can celebrate your favorite season with a luau
The summer is a time for family and friends to get together and enjoy the sun. There are many ways to do this, but at a luau, you can let loose while still enjoying some of your favorite dishes from home. A luau is like a tropical-themed party where you can dance with friends or make friends with strangers while eating great food and listening to music. You might think that these things would be better in Hawaii, but there's no need because here in America we have amazing weather perfect for soaking up the sunshine outside.
Create memories that will last a lifetime
A luau is an opportunity to create memories that will last a lifetime. A luau party can be about anything, whether it's your wedding reception, birthday celebration or just getting together with family and friends for the fun of it. The possibilities are endless when it comes to what you want to do at your luau bash! You could enjoy traditional Hawaiian music and dance, prepare traditional foods like poke bowls or loco moco (a dish consisting of two scoops of white rice topped with hamburger patty capped with fried egg and gravy), indulge in tropical drinks like Mai Tai's, Pina Coladas or Blue Hawaii's; there is no shortage of things to do at your next luau party.
You can learn how to make traditional Polynesian dishes
You can learn how to make traditional Polynesian dishes! Some of the great things about cooking are that it is a creative process, you get to try new foods, and there are so many different recipes. Cooking is also an excellent way for children to learn new skills. It's important for them not only because they need good food to be healthy but also because their attitudes towards food will affect everything from their weight and health later on in life up through adulthood. So let your kids cook with you! They'll have fun while learning some valuable skills. If you're looking for a recipe that's healthy too, check out this dish: Poke Bowl Recipe with Spicy Tuna! You might not know what poke is but it's a traditional Hawaiian dish that's becoming very popular! It consists of raw fish (tuna, salmon, octopus), rice, soy sauce, and seaweed. What better way to learn about a Polynesian culture than with food? If you're going on a vacation to Hawaii or know someone who is, why not treat them to a homemade meal? They will appreciate it!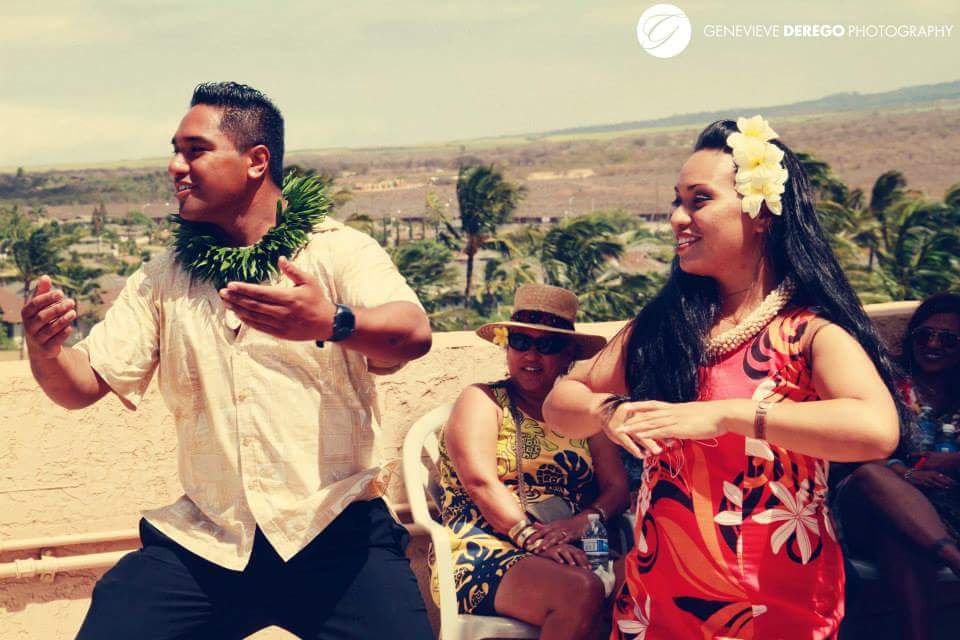 Host an event for family and friends
This can be in your backyard, in the park, at a friend's home, or even at work. There are many things to consider when planning such an event: what kind of venue you want; what type of food will be served; how much time people will need to prepare food and set up tables; who is providing the music and entertainment (perhaps someone from your extended family); whether you want it to be formal or informal; whether there will just be one table or several tables with different themes/foods on them. All these decisions require careful consideration so that everyone has a good time.
If you want to get the most out of your party, be sure to hire a few luau entertainers such as fire dancers and Hawaiian musicians. They can inject enthusiasm into any event and keep everyone entertained throughout the night. Just remember that you don't have to go all out or spend a lot of money if you choose not to do so. It is always possible to scale back and adjust things so that they fit within your budget and time constraints. For example, it might only take two hours for dinner — no need for an entire evening's worth of festivities!
Build relationships with people from all over the world through social media
Luau is a great way for people to bond and make new friends. They can share stories and experiences, while also learning more about their cultures. This is because luaus are usually large events that incorporate food, music, drink, dance, and games; all of these components come from different countries/cultures. A luau can last anywhere between four hours or even an entire day (e.g. the World Expo). At the end of the event, participants will have made memories with new people who came from all over the world in addition to taking some memorable photos.
When planning your next party or gathering, consider having a traditional Hawaiian party where everyone brings something from their culture. This will be a great way to learn about other people and their customs, while also enjoying some delicious food and drinks! Who knows, you might even start dancing the hula by the end of the night! Aloha!
Invest in your future by learning about new cultures, food, and traditions
Learning about different cultures, food and traditions is a great way to expand your horizons. You'll get to experience new things and be exposed to other people's perspectives. Sometimes you might even learn something that will change the way you view the world!