As a tropical party theme, the luau is a great setting for fun and relaxation. There are so many details to consider when planning a luau that it can be overwhelming at times. The most important thing you should keep in mind is having FUN! When planning your menu, there are lots of delicious traditional Hawaiian foods available from which to choose including Kalua Pork, Poi (a mashed taro root dish), Laulau (pork wrapped in banana leaves), Poke (marinated raw fish), and Haupia Pie (coconut pudding). You will also need appropriate music such as ukulele music or Hawaiian guitar playing. Other things you might want to include would be decorative grass skirts, flowy fabric leis, and flower garlands.
One of the most important aspects of throwing a successful luau is to set the mood with decorations. Try to create an atmosphere that will make your guests feel like they have been transported to a tropical paradise. Think bright colors, hula skirts, tiki torches, and plenty of flowers. If you can't find everything you need at your local party store, don't be afraid to get creative. You can make your leis from flowers or fabric, paint palm trees on some cardboard boxes and even hang some paper lanterns in the trees outside. The more festive and colorful your decorations are, the better!
What's the occasion for your party – a birthday, anniversary, or another special event
The occasion for your party will dictate the type of luau you should plan. For example, a birthday would be more casual and informal than an anniversary. A tropical theme is appropriate for any celebration, but it's important to consider what sort of food might be served at the event before deciding on a theme. If you're planning a buffet or potluck, then maybe go with a Hawaiian luau because people can bring their favorite dishes from home and they'll already have some idea about how much time they need to spend making them. However, if you're having catered food at your party then it doesn't matter which type of cuisine is served – just make sure that everyone attending knows in advance whether there's going to be vegetarian options, or if they have any other dietary restrictions that need to be taken into account.
How many people will be attending your party
If you are hosting a luau, it's important to make the event as fun for your guests as possible. You want everyone to have a great time and enjoy themselves. One of the best ways to do this is by making sure that there are plenty of activities for them to participate in. Some good ideas include limbo contests, hula-hoop competitions, karaoke contests, face painting booths, or even something like Twister! This way people will be able to interact with others and have some laughs while they're at it too. Another idea would be having games that can involve food such as eating contests where participants must eat an entire plateful of food in one sitting before their opponents can beat them out. It doesn't matter if you're throwing a small get-together or a large luau party, always be sure to have something for your guests to do.
Another important thing to consider when planning a luau is the food. What kind of food will you be serving? Traditional Polynesian cuisine often includes dishes like smoked pork, chicken long rice, and squid luau. If you're not too familiar with these types of dishes, don't worry! There are plenty of other options that you can choose from too. You could go with a more Westernized version of a luau and serve things like burgers, hot dogs, and chicken wings. Just be sure to have plenty of variety so that everyone can find something they like.
Will you have an outdoor luau or one inside
The perfect luau is a balance of the traditional and the contemporary, incorporating both ancient Polynesian culture as well as modern American traditions. There are a lot of different aspects to consider when planning a luau- from food to music, invitations to decorating. The first step in throwing an amazing party is deciding on the type of event you want: whether it will be inside or outside, how many guests you can accommodate, and what type of entertainment you want. Do your research before picking anything because for all these choices multiple options vary in cost and complexity; some will take more work than others but all have their benefits.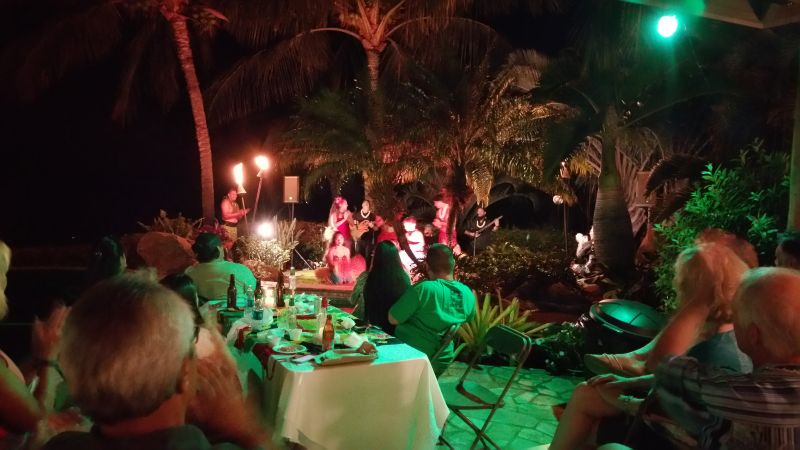 What type of food will you serve – traditional Hawaiian fare, barbeque, or both
Food is the centerpiece of any party, and a luau is no exception. What type of food will you serve – traditional Hawaiian fare, barbeque, or both? That's really up to you. But before you make your decision, there are a few things to consider. You might save some money by sticking with one dish but it can be hard for guests who don't like that particular cuisine. A buffet allows everyone to choose what they want so they're more likely to enjoy themselves which means they'll spend more time at the gathering and less time worrying about their next meal! Secondly, can your kitchen handle cooking two different meals at the same time? If not, you might want to consider serving just one type of food.
What type of decorations will you use?
One of the best parts of a luau is the festive atmosphere it creates. Decorations are a key part of that and can set the tone for your party. Will you go with traditional Hawaiian décor – tiki torches, leis, and hula skirts? Or will you go for something a little more down-to-earth – picnic tables draped with brightly-colored tablecloths, flowers in mason jars? It's up to you! Just make sure to take into account the size of your gathering when making your decision. You don't want to overcrowd your space with too many decorations.
Who will help with the preparation and clean up
The preparation and clean-up of a luau are largely dependant on the number of people who will be attending the event. For example, if it is just you or your family members attending then there are no issues with preparing for this event. However, when more than two families are involved in the preparations it can become quite complicated for everyone to agree on what they want to eat and how much food will be provided. Likewise, clean-up after such an event can also present difficulties depending on how many people attend the party.