Great Vacation In Hawaii
---
If you are looking to have a great vacation in Hawaii, there are so many activities that you can indulge in. One of the best things that you do is take part in some cultural activities like dancing. Hula is one of the traditional arts practiced in ancient Hawaii. It is a type of dance that has gained worldwide popularity and we would be happy to offer hula lessons Hawaii. We have the best team of instructors and trainers and we have different classes to offer. Whether you are looking for basic or advanced hula lessons, we are the company to serve your needs.
At Hawaii Luau Company, we are pleased to help our clients understand all that they would want about hula. We will start off the classes with an overview of the art before showing you some of the simple steps. At the end of the experience, you will have grasped so much and have come in close contact with the tradition. Through this form of art, the ancient stories of the Hawaiian natives are told through dance and music. This is a beautiful culture and should be on your list of the things to do while in Hawaii. We are happy to present you with a great opportunity to learn this beautiful cultural art.
Hula Music And Dance Trainers
Learn This Type Of Ancient Art
we welcome you to book an appointment. We have resident instructors who are knowledgeable and skilled. You will be taught the language and the lyrics of the traditional songs. You will also get to learn the specific moves that go with the song. The beauty of hula is the fact that it is easy and can be performed by people of all ages. All you will need is to ensure that you have a qualified instructor for the same. If you are looking for an opportunity to experience the finest Hula, get in touch with us for more details and to book your class.

We are always happy to pass on knowledge and valuable information to our clients. If you would love to learn more about the Hawaiian culture, hula lessons will give you a perfect opportunity. We will give you the best experience, which is authentic and truly beautiful. You can choose to learn the hula in small groups or privately as an individual. We know that people have different skills and dancing experience. As such, our instructors will be happy to take you at your pace. The lessons are conducted at the beach or any other place that you find comfortable. We will provide you with all the costumes, music, and even fresh flowers for the hula lessons.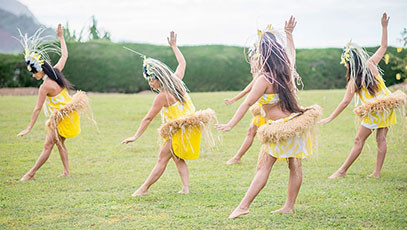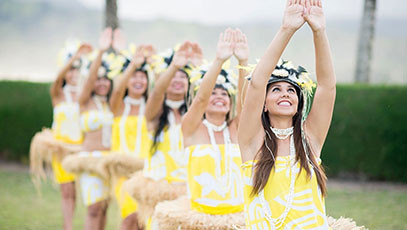 Start Your Hula Lessons Now
We are a company that takes great pleasure in serving our community. Our hula lessons Hawaii are the best and you will learn for the best and experienced instructors. We take pride in our professional lessons, where you will also get to understand the Hawaiian culture in detail.