Hula Is One Of The Cultural Arts
---
Hawaii is a great place and has a rich culture that is expressed in various ways. Hula is one of the cultural arts that have their roots originating from various traditions. Hula dance is a unique concept that is used to share the stories of the people of Hawaii and is known to pay tribute to Laka, the goddess of hula. While on the surface hula may appear to be a basic form of dance with storytelling about the islands in Hawaii, there is so much that you can learn from it. If you would be interested in Hula lessons Kauai, we are the right company to help you out. We have a great team of instructors who will teach you all about this amazing art.

The moment you start learning hula, you will discover a whole new level of truths and facts about the rich culture of the Hawaiian people. There are different elements that may be paired with this type of dance including chants and music. We will help you grasp the concept and you can advance to any level that you would want. By the time you are through with our hula lessons, you will have gathered a whole lot of ancestral knowledge of Hawaii and its ancient history. Generally, our hula lessons will revolve around the genealogy, history, tales, and prophecy in ancient Hawaii.
Connect With Hawaiian Culture
Hula Dance Is One Of The Best
Hula dance is one of the best ways to be able to interact and connect with the ancient traditions of Hawaii. There are different practices and moves that you will learn from our trained dancers and trainers. Whichever approach that we may choose, our objective is to ensure that there is a tangible connection between the learner and the story they are dancing about. Hula is one of the traditions that remain and continue to thrive. This is part of the activities that we offer to all those who come to Kauai for vacation. Kahiko hula is the ancient style, while the modern hula is known as hula auana. We will teach you the different styles and ensure that you have a comprehensive knowledge of hula.

Traditionally, hula kahiko is performed as part of a ceremony with chants and percussion instruments. The chants are mainly from ancient generations but there are also some modern chants that may be included. Hula auana is less formal and is performed without a ceremony. In this case, instead of the chants, a story is told with a number of stringed instruments being used as accompaniments. If you are looking to learn the basics of hula, our lessons are perfect for this. For those who would wish to become professional dancers, we also have more extensive and rigorous lessons for you.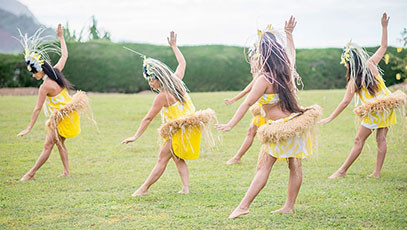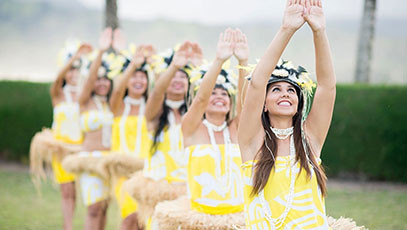 Get Started With Hula Lessons
We are proud to present you with a great opportunity to learn hula lessons Kauai from our professional trainers. Get in touch with us and book a lesson today and we will get back to you.