Hire Our Wedding 'Ohana
---
Enjoy our Aloha spirit at your Wedding Ceremony, Vow Renewal, or Commitment Service. Your love deserves a wedding ceremony that lasts a lifetime. You can count on our destination wedding company to plan your authentic Hawaiian wedding in paradise. We welcome you to our 'Ohana, and will treat your family as our family as you celebrate your wedding. Hawaii Luau Company can book your wedding on any of the Hawaiian islands. We offer the best destination wedding experience at popular beaches and venues such as Ka'anapali Beach Club in Maui.
All-Inclusive Wedding Packages In Hawaii
Planning to elope for a beach Luau wedding in Maui, Hawaii? Our all-inclusive yet affordable private wedding ceremony packages provide a local, authentic, and affordable experience in paradise for a wedding day to remember forever.
Musicians
Queen Liliʻuokalani was the last Queen of Hawaii before the Hawaiian monarchy was overthrown. She was also a musician and prolific composer who wrote many musical works. Lili'uokalani was one of many members of the Hawaiian royal family with musical inclinations.
Today, Hawaii Luau Company is the home to many of Maui's best musicians. We have local award winning musicians who play guitars, ukulele and drums. We also have a full Hawaiian band for any occasion.
Our vocalists are local Hawaiians born to sing the songs of the islands. We can choose songs from our Hawaii Luau Company Songbook and we welcome your suggestions.
Fire & Hula Dancers
Getting married in Hawaii? Let our Hula, Tahitian and Fire Knife dancers make your special event that much more memorable. Our dancers are all professional experienced and immersed in the culture of Hawaii. Our Fire Knife dancers arrive ready to light up the night and present the island's hottest show. They dance, twirling the fire knife and doing acrobatic stunts that make this event a spectacle.
From Luau To Love Story
Music has always been the heartbeat of Hawaii. Our vocalists are local Hawaiians born to sing the songs of the islands. Let us help you create a soundtrack for your luau or wedding as you relax and enjoy the sound of Aloha.
Our Hawaiian entertainment packages include Polynesian Drummers, Interactive Luau Display Implements, Technical Assistance, as well as support with Transportation and Housing. We handle these logistics to ensure you have an enjoyable experience.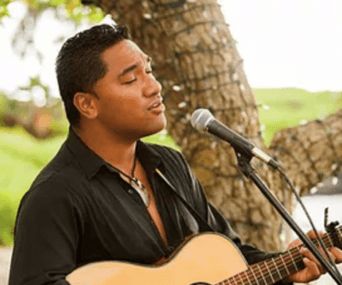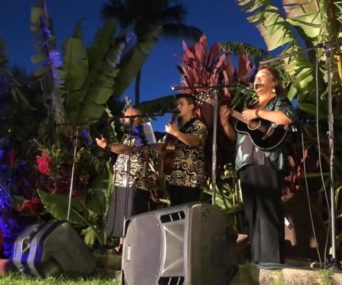 Fun Hawaiian Crafts and Activities!
ʻO Ke Kilokilo
---
ENCHANTMENT PACKAGE
No Ka Wa Pu
---
FOREVER PACKAGE
Ola lōʻIhi
---
LONG LIFE PACKAGE