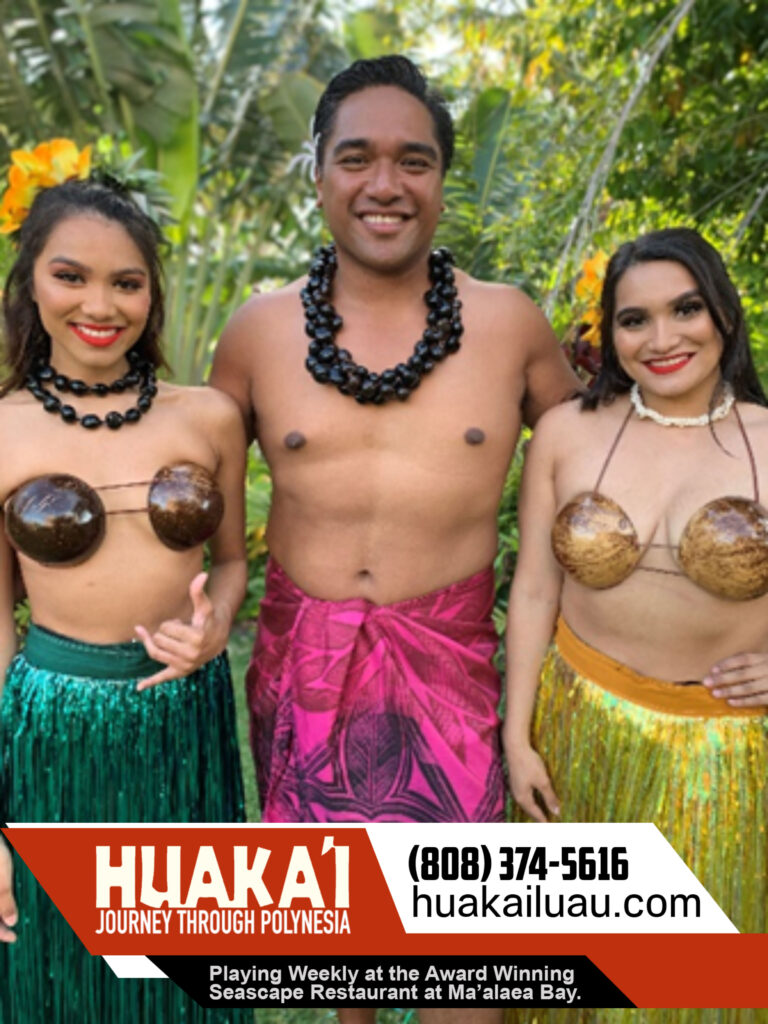 Here in Hawaii, Hula is not just a dance. It's a lifestyle. It's an understanding of the Hawaiian culture, language, beliefs, and values combined. It is knowing what plants to use as adornments, and where to place your hands to portray a story. Hula is one of the most important aspects of the Hawaiian culture.
There are two different styles of Hula. Hula Kahiko and Hula 'Auana. Hula Kahiko is known as the older more traditional style of hula. Hula Kahiko is usually done by following the beat of a drum or hollowed out gourd. Strong chants lead dancers as they tell stories about ancient Hawaiian events. Hula Kahiko was also known to document history. Ancient Hawaiian people would use chants and the Hula Kahiko to pass down stories, legends, and family genealogy information.
Hula 'Auana is what most people that visit the islands are familiar with. This form of hula is accompanied by musical instruments and melodious voices. Dancers are adorned with bright printed clothing and beautiful flower lei. Songs done in this style of hula can be about almost anything you can think of. Place names, a favorite flower, the ocean, and the feeling someone feels when they love someone are just a few of the topics you'll see being danced.
Here in Hawai'i, Hula is usually introduced to young children through a hula school called a Halau. At Halau, students are taught every aspect of Hawaiian culture to build understanding. From lei making, to learning how to chant, every student is guided by their Kumu(teacher). They are taught the importance of discipline, unity, and perseverance. As a dancer, it's important to have balance and learn both styles of hula. To understand both artforms and its history is key to becoming a true hula dancer at heart.
Here at KBC our weekly Hula Lessons focus on the Hula 'Auana. Guest can join us every Friday to get a taste of how a hula dancer is trained. Guests will learn a little bit of the history of Hula, basic hula steps, and a beginner hula dance.
"Hula is the language of the heart, therefore, the heartbeat of the Hawaiian people" – Kind David Kalakaua
Check out Maui's newest luau, Huaka'i Luau – Journey Through Polynesia playing Sundays and Wednesdays at the award-winning Seascape Restaurant overlooking Ma'alaea Bay at the Maui Ocean Center. This is a luau near Kihei and luau south Maui.