Maui's newest Luau, Huaka'i Luau, is opening on November 3, 2021 at the award winning Seascape Restaurant at Ma'alaea Bay next to Maui Ocean Center with some of the best Maui Luau Prices!
Whether you're looking for a family luau or a more romantic Maui luau, Lahaina and Ka'anapali have some of the best!
Do a quick search of Maui luaus, however, and you may get lost in the abundance of options. Which luau is best for the whole family, and which luau presents fire dancers? With that in mind, Huaka'i Luau is the best luau as it is positioned at the Maui Ocean Center's Seascape Restaurant, perfectly close to being a Luau in Kihei, Luau in Wailea and Luau in Lahaina.
Inexpensive, family-friendly, conveniently located, and with one of the best shows on Maui, the Huaka'i Luau is definitely one of the tops in Maui. Set upon the beautiful Ma'alaea Harbor shoreline, Huaka'i Luaui takes you on a journey throughout Polynesia.
The beautiful hula and exciting fire-knife dance will leave you breathless. With an unbeatable Maui sunset as your backdrop, you are sure to have a memorable night at the Huaka'i Luau.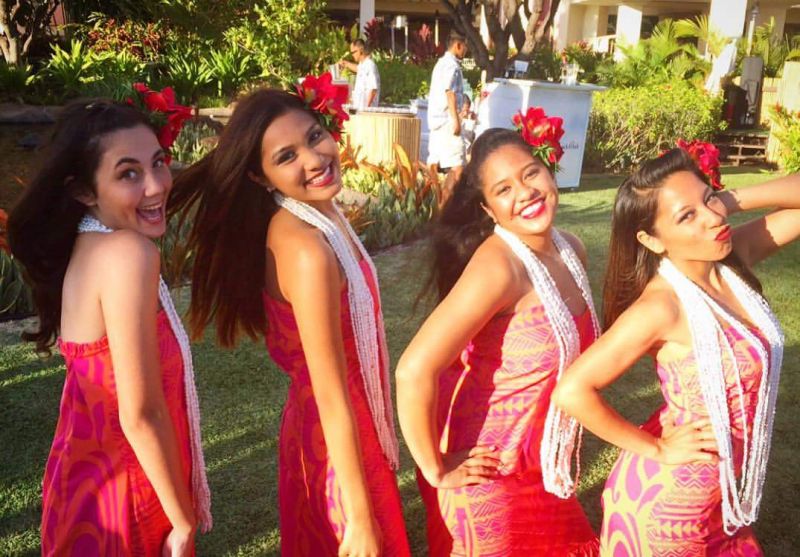 The Polynesian culture is one of the most unique in our country, and it's no surprise that Hawaiian holidays are often taken seriously. 'Aha'aina (used when someone offers something to another) can be seen throughout Hawaii as a way for friends or family members to show their care without having any monetary obligation on your behalf – after all, this tradition began because there was only enough food available during times where many people would gather together at once!
This native ritual may have been simpler back then but now every major island has luaus which offer epic proportions so you should plan accordingly if visiting anytime soon
Huaka'i Luau has some of the best Maui Luau Prices. General Admission is $139.00+tax and VIP is $199+tax. Some of the most competitive Maui Luau Prices around!