Hawaiian Entertainment is so popular because it has different aspects for all people. There are many types of entertainment, like music, dance, and hula that you can enjoy. Also, the Hawaiian culture is very welcoming to visitors with open arms. It's easy to find an event or activity at any time of day in Hawaii.
People love Hawaii for its natural beauty and they love the culture as well! Visitors will always have a good experience when visiting this beautiful island paradise state. In Hawaii, you will find so many different foods and drinks that you can't find anywhere else in the world.
Hula is a dance that came from Hawaii. It usually tells a story and it has lots of Hawaiian languages and chanting. The dancers create images like plants or animals with their bodies and voices. Hula first became popular in 1874 when King Kalakaua invited it to be part of his coronation celebration.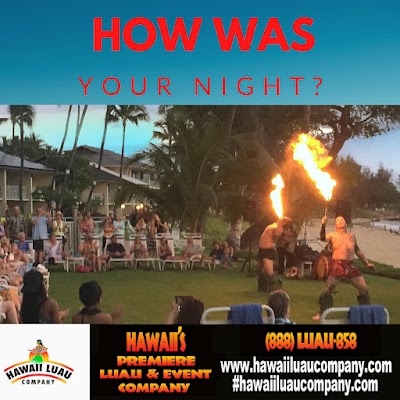 Hawaiian Entertainment is so popular because it provides a sense of escapism
Hawaiian Entertainment is so popular because it provides a sense of escapism. People want to forget their troubles and relax in an environment that is beautiful and exotic. Hawaiian music, dance, and culture offer all of that and more. Tourists flock to Hawaii every year to experience the unique blend of Polynesian and American cultures found nowhere else on earth. The Hawaiian Music Hall of Fame is one more opportunity to display the history and impact of the music that made Hawaii famous.
Hawaiian Entertainment is famous the world over. It has been popularized by countless musicians, comedians, and film producers. People flock to Pacific Island festivals and shows every year because of the spectacle that only Hawaiian culture can provide. Other than Hawaii itself, no better example of this uniqueness can be found than at the Hawaiian Music Hall of Fame. This Hall of Fame honors those who have furthered the popularity and influence of Hawaiian entertainment.
The music, dancing, and culture are all about having fun
Hawaiian entertainment is all about having fun. The music, dancing, and culture are all about enjoying life and celebrating the good times. People in Hawaii know how to let loose and have a good time, and the entertainment scene reflects that. Whether you're watching a hula show or listening to live music, you can't help but feel happy and relaxed. So if you're looking for some island-style fun, be sure to check out the Hawaiian entertainment scene.
A big part of the Hawaiian entertainment scene comes from the tradition of hula dancing. It's not just about pretty girls in grass skirts, shaking their hips to traditional music. A hula is an art form that dates back hundreds of years and has deep roots in Hawaii's history and culture. Nowadays it's more than just dance performances at luaus or special events; you can find hula shows several times a day at resorts and dinner clubs all over Hawaii. Of course, if you're looking for something more authentic, there are also regular hula shows featuring dancers wearing traditional garb and performing with real instruments and drums. you want to learn more about the tradition of hula dancing, you can get a brief history from one of the many luau shows throughout Hawaii.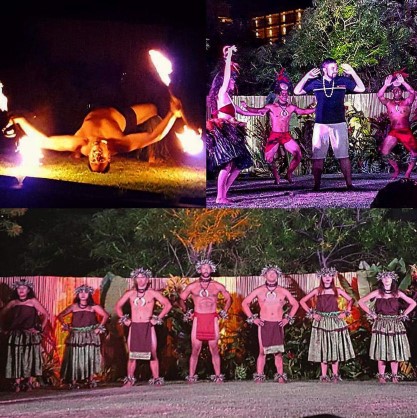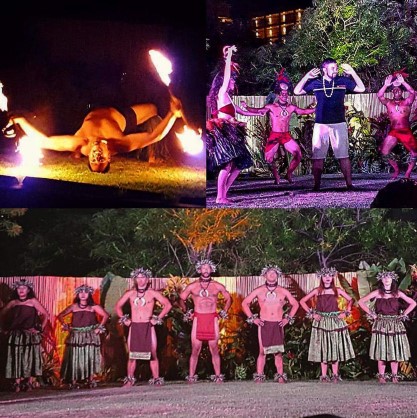 It's the perfect way to escape from reality for a while
Whether you want to relax with music, dance, or comedy, there's always something new and exciting happening in the Hawaiian Islands. A perfect example of this is the annual Honolulu Ukulele Festival which features ukulele players from all over the world coming together on one stage to share their unique sounds and styles. There are also plenty of opportunities for those who prefer less traditional forms of entertainment such as a luau at a Polynesian restaurant where guests can enjoy delicious food, hula dancing, and limbo contests. There's no better place than Hawaii for getting away from it all, and there's no better way to experience the Hawaiian spirit than through its many events.
People also enjoy the laid-back atmosphere that comes with this type of entertainment
People also enjoy the laid-back atmosphere that comes with this type of entertainment. Music and dance are often combined to make a performance, such as a hula or Tahitian dancing. These performances take place at events like weddings and luaus, but they can also be performed without an audience for personal enjoyment. The performers usually wear traditional Hawaiian clothing called "li'i" which is made from tapa cloth and includes a skirt (called "pareo") and top (called "muumuu"). Hula dancers wear flowers in their hair and around their waist as well as anklets on their ankles. Dancers use grass skirts instead of pareos to keep them cool while they perform because it's typically hot outside when these dances are performed.
There's nothing wrong with escaping now and then!
There's nothing wrong with escaping now and then! Whether it's a day at the beach, a night on the town, or a weekend away, getting out and enjoying yourself is a great way to relax and recharge. And when it comes to entertainment options, Hawaii has something for everyone. From world-class restaurants and nightclubs to stunning beaches and lush rainforests, there's plenty to see and do in this tropical paradise.
For families, the Polynesian Cultural Center is a great place to spend the day. It captures all of the exotic beauty and charm of South Pacific islands with its thrilling Luau show and authentic island cuisine. The center also offers a wide variety of other family-friendly attractions such as educational activities, tours, and shopping outlets for those who want something a little quieter.
The Honolulu Zoo is home to more than two hundred animals representing over fifty different species. The zoo includes everything from exotic birds and tigers, to Komodo Dragons and alligators. Kids will love the chance to get up close with their favorite animals, while adults can relax on one of the many shaded benches scattered throughout the zoo grounds.