If you're planning a trip to the Big Island of Hawaii, you'll want to know where the best resorts, hotels, and areas to stay are. The Island of Hawaii, also known as the Big Island, offers a multitude of options for accommodations. In this informative video by The Hawaii Vacation Guide, you'll find recommendations on the different areas to stay, including Kailua-Kona, Hilo, the Kohala Coast, Kona coffee country, and Volcanoes National Park. With insights on vacation rentals, car rentals, and a free itinerary to help plan your activities, dining, and reservations, this video has everything you need to know to have a fantastic Hawaii vacation. Don't miss out on this valuable guide to ensure you make the most of your stay on the Big Island.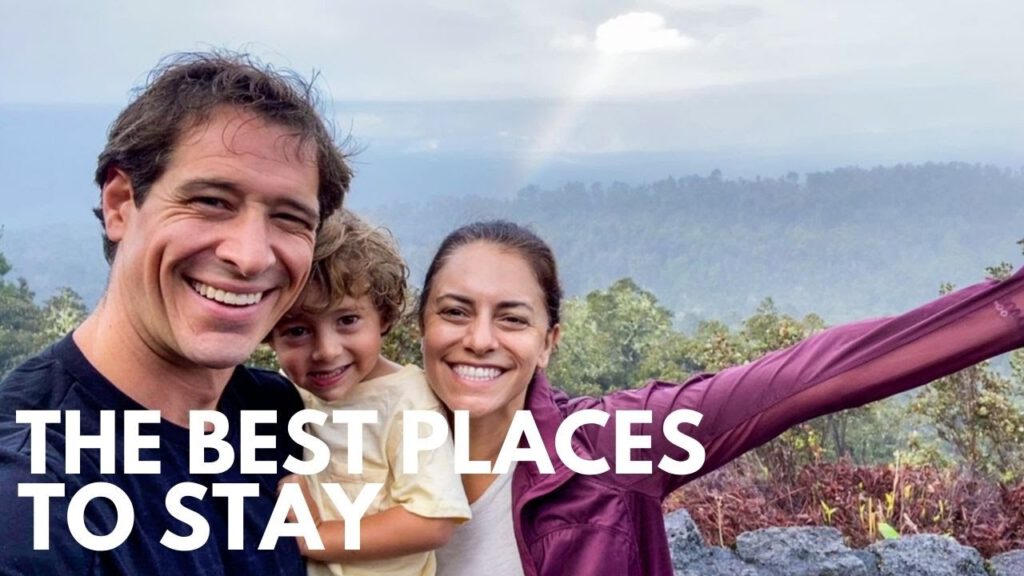 This image is property of i.ytimg.com.
Kailua-Kona
Located on the western coast of Hawaii's Big Island, Kailua-Kona offers a delightful blend of shopping, dining, and natural beauty. Whether you're looking for a memorable dining experience or want to indulge in some retail therapy, Kailua-Kona has something for everyone.
Shopping and restaurants
Kailua-Kona boasts a vibrant shopping scene, with an array of boutiques, gift shops, and art galleries lining its charming streets. From unique local crafts to high-end fashion brands, you'll find a wide variety of items to suit every taste and budget. Don't forget to stop by the Kailua Village Artists Galleries, where you can browse through stunning works of art created by local artists.
When it comes to dining, Kailua-Kona truly excels. The town is known for its diverse culinary scene, offering everything from quaint cafes to upscale seafood restaurants. If you're a fan of fresh seafood and ocean views, head to Jackie Rey's Ohana Grill or Huggo's, both of which are renowned for their delectable dishes and stunning waterfront locations. For a taste of the local cuisine, try Kona Brewing Company, where you can enjoy a delicious meal paired with their famous craft beers.
Hotels like the Sheraton Kona
If you're planning to stay in Kailua-Kona, consider the Sheraton Kona Resort and Spa at Keauhou Bay. This luxurious hotel offers stunning views of the Pacific Ocean and features a variety of amenities to ensure a comfortable and enjoyable stay. With spacious rooms, a championship golf course, multiple swimming pools, and several dining options, the Sheraton Kona is an ideal choice for those seeking a high-end resort experience.
Hilo
On the eastern side of the Big Island, you'll find the charming town of Hilo. Known for its lush landscapes and rich cultural heritage, Hilo offers a unique and immersive experience for visitors.
Art galleries
Hilo is a haven for art lovers, with a multitude of galleries showcasing the works of local artists. The Wailoa Center, located in a picturesque park, features rotating exhibits that highlight the incredible talent found on the island. Another highlight is the East Hawaii Cultural Center, where you can explore a diverse range of artistic mediums and participate in workshops and classes.
Restaurants
When it comes to dining in Hilo, you'll find an abundance of options that cater to various tastes. For a casual and laid-back atmosphere, head to the Hilo Bay Cafe, renowned for its farm-to-table cuisine and spectacular views of the ocean. If you're in the mood for delicious sushi and Japanese cuisine, try Pineapples Island Fresh Cuisine, where the menu is inspired by local flavors and ingredients.
Boutique hotels
In Hilo, you'll find a selection of boutique hotels that offer a unique and personalized experience. One such hotel is the Dolphin Bay Hotel, located in the heart of downtown Hilo. This charming property features individually decorated rooms, a courtyard garden, and complimentary breakfast, ensuring a comfortable and memorable stay.
Kohala Coast
If you're seeking luxury and relaxation, the Kohala Coast is the place to be. This stunning stretch of coastline offers pristine beaches, world-class resorts, and an array of recreational activities.
Luxury resorts
The Kohala Coast is renowned for its luxurious resorts, offering unparalleled amenities and services. From the breathtaking views at the Mauna Kea Beach Hotel to the championship golf courses at the Four Seasons Resort Hualalai, you'll find yourself surrounded by opulence and beauty. Indulge in rejuvenating spa treatments, lounge by the pool, or simply take in the stunning ocean vistas – the possibilities are endless.
Beautiful beaches
The Kohala Coast is home to some of the most beautiful beaches on the Big Island. Whether you're a fan of snorkeling, swimming, or simply relaxing on the sand, you'll find the perfect beach to suit your preferences. Hapuna Beach State Recreation Area is a popular choice, known for its crystal-clear waters and golden sand. Alternatively, visit Kaunaoa Beach, which offers calm waters and excellent snorkeling opportunities.
Kona coffee country
Escape the hustle and bustle of the coastal towns and venture into the peaceful surroundings of Kona coffee country. This region is famous for its exceptional coffee production and offers a quieter and more laid-back atmosphere.
Quieter option
If you're seeking a more serene and tranquil experience, Kona coffee country is the perfect destination. Admire the scenic landscapes, explore the coffee plantations, and enjoy the peaceful ambiance that permeates the region. Take a leisurely stroll through the picturesque coffee farms, learn about the coffee-making process, and savor a freshly brewed cup of world-renowned Kona coffee.
Vacation rentals instead of big hotels
To fully immerse yourself in the beauty of Kona coffee country, consider opting for a vacation rental instead of a traditional hotel. With an array of charming cottages and private villas available, you can enjoy the freedom and comfort of a home away from home. Wake up to the sounds of nature, bask in the tranquility of your surroundings, and savor the freedom to explore the region at your own pace.
Volcanoes National Park
A visit to the Big Island wouldn't be complete without exploring the dramatic landscapes of Volcanoes National Park. This iconic attraction offers a glimpse into the raw power of nature and allows visitors to witness the ongoing volcanic activity.
Popular attraction
Volcanoes National Park is a must-visit attraction on the Big Island. Take a leisurely drive along Crater Rim Drive and marvel at the stunning vistas of the Kilauea Caldera. Feel the heat emanating from the steam vents, witness the vibrant colors of active lava flows (if they are visible), and explore the enchanting Thurston Lava Tube.
Stay nearby in Fern Forest
For those looking to stay near Volcanoes National Park, consider the charming community of Fern Forest. With its tranquil surroundings and easy access to the park, Fern Forest is an ideal base for exploring this natural wonder. Here, you'll find a range of accommodations, including bed and breakfasts and vacation rentals, offering a cozy and comfortable retreat after a day of adventure.
Stay at Volcano House within the park
For an unforgettable experience, consider staying at Volcano House, located within the boundaries of Volcanoes National Park. This historic hotel offers sweeping views of the Kilauea Caldera and allows you to witness the mesmerizing glow of the volcano at night. Enjoy comfortable accommodations, fine dining options, and the unique opportunity to be immersed in the park's natural wonders.
Leeward Side
The Leeward Side of the Big Island offers a unique blend of landscapes and attractions, making it an exciting destination for travelers seeking a diverse experience.
Unique landscapes and attractions
The Leeward Side is known for its unique landscapes, characterized by rugged coastlines, ancient lava fields, and picturesque beaches. Visit the Pu'uhonua o Honaunau National Historical Park, where you can explore sacred Hawaiian grounds and learn about the rich cultural history of the region. Snorkel or swim with dolphins at Kealakekua Bay, or marvel at the vibrant marine life while diving at Captain Cook Monument.
Availability of vacation rentals through platforms like Airbnb and Vrbo
When it comes to accommodations, the Leeward Side offers a variety of options, including vacation rentals available through platforms like Airbnb and Vrbo. Whether you're looking for a cozy cottage by the beach or a spacious villa with ocean views, you'll find a range of options to suit your preferences. Opting for a vacation rental allows you to enjoy the freedom and flexibility of a home away from home, allowing you to truly experience the Leeward Side at your own pace.
Windward Side
The Windward Side of the Big Island offers a completely different experience, with its lush rainforests, dramatic waterfalls, and remote beauty.
Unique landscapes and attractions
The Windward Side is known for its breathtaking natural landscapes, including the stunning Akaka Falls State Park. Take a leisurely stroll through the park's lush rainforest and be mesmerized by the towering Akaka Falls, which cascades down to a height of 442 feet. Explore the dramatic Waipio Valley, surrounded by steep cliffs and vibrant greenery, and immerse yourself in the tranquility of the surroundings.
Availability of vacation rentals through platforms like Airbnb and Vrbo
For those looking to stay on the Windward Side, vacation rentals provide an excellent option for accommodation. Whether you prefer a secluded cottage nestled in the rainforest or a beachfront retreat, you'll find a range of options to suit your preferences. Enjoy the privacy and serenity of your own space, and let the natural beauty of the Windward Side envelop you.
Combining Stays
For a truly immersive experience on the Big Island, consider combining stays in different regions. By exploring both the sunny Kona side and the lush Hilo side, you can experience the diverse landscapes, cultures, and attractions that the island has to offer.
Benefits of staying on both sides of the island
Staying on both sides of the island allows you to experience the contrasting beauty and unique offerings of each region. From the lively and bustling streets of Kailua-Kona to the tranquil and serene landscapes of Hilo, you'll create memories that will last a lifetime. By exploring both sides, you can indulge in a variety of activities, savor diverse cuisines, and immerse yourself in the rich culture and history of the island.
Free Itinerary
Planning your activities and scheduling your time can be overwhelming, especially when visiting a destination as diverse as the Big Island. That's why we offer a free itinerary service to help you make the most of your time on the island.
Help with planning activities
Our team of experts can assist you in creating a personalized itinerary based on your preferences and interests. Whether you're a nature enthusiast, a history buff, or a food lover, we'll tailor your itinerary to ensure you have a truly memorable experience. From hiking to waterfalls and exploring lava tubes to savoring local delicacies, we'll help you make the most of your time on the Big Island.
Assistance with dining reservations
Finding the perfect dining spots on your own can be daunting, especially with the abundance of options available. We can help you secure dining reservations at popular restaurants, ensuring you don't miss out on the island's culinary delights. From fresh seafood to traditional Hawaiian cuisine, we'll guide you to the best dining experiences the Big Island has to offer.
Recommendations for activities on the Big Island
With so much to see and do on the Big Island, choosing the right activities can be challenging. Our team of experts will provide you with recommendations based on your interests, allowing you to explore the attractions and experiences that resonate with you. Whether you're looking for adrenaline-pumping adventures or peaceful moments in nature, we'll guide you towards the experiences that will make your trip truly unforgettable.
Car Rentals
To fully explore the Big Island and make the most of your time, we recommend renting a car. Having your own transportation allows you to venture off the beaten path, discover hidden gems, and explore the island at your own pace.
Recommendations for car rentals
There are several car rental companies on the island, offering a wide range of vehicles to suit your needs. We recommend making a reservation in advance to ensure availability and to secure the best rates. Companies such as Avis, Budget, and Hertz are popular choices, offering reliable vehicles and excellent customer service.
Affiliate links to book car rentals
To simplify the process of booking a car rental, we provide affiliate links to trusted car rental companies. By booking through these links, you'll have peace of mind knowing that you're getting the best rates and dealing with reputable companies. Plus, booking through our affiliate links supports our efforts in providing free itineraries and recommendations to help you make the most of your trip.